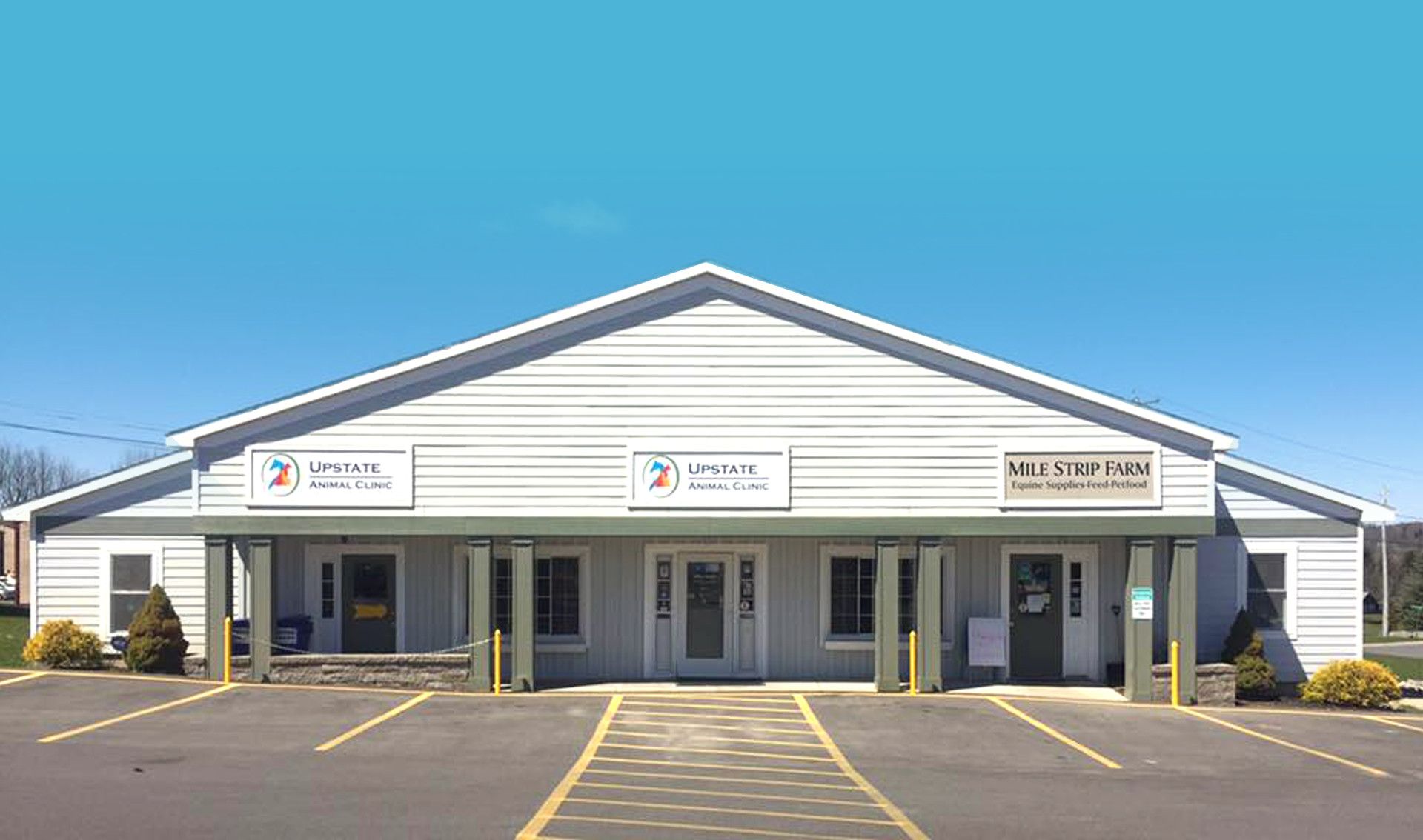 Welcome to
Upstate Animal Clinic
Upstate Animal Clinic, located in Cazenovia NY, is a full service small animal and equine ambulatory practice. Our doctors and their technicians offer best-practice medical services for their patients. Our mission is to build and nurture a long-lasting relationship with you and your animal family.
Our Services
Here at Upstate Animal Clinic, we offer a wide range of services to help care for your pets. Our clinic is equipped to handle your pet's needs. We use all state of the art equipment and the newest technological advances to ensure a clean, safe, and welcoming environment.
Client's Testimonials
I had a very serious problem with a puppy and they were there for me 100%. They never pushed me to do something I didn't want to do. The Dr listened, tried several solutions and was there for me when I needed her to help my puppy. Not all Vet's would do this. In fact, most don't. I totally recommend this clinic and this Vet.
by Vicky Deming
The staff here is very friendly and caring,Dr.Blakely is also very nice and understanding and I like that she explains things so that I understand exactly what is going on.They are truly genuine when it comes to taking care of my cats...keep up the great work.
by Amy Eno
Completely happy with the staff and the level professionalism every time we are there. Dr. Blakely is fantastic and really cares about animals. So glad we chose Upstate Animal Clinic for the care of our animals!
by Heather L. Phillips