Lexi Simpson
Assistant
Lexi began working at the clinic in May 2014. She is currently enrolled in an online vet tech program. When she is not at work she enjoys spending time with her Catahoula Shenzi. She also enjoys horseback riding and eating pizza.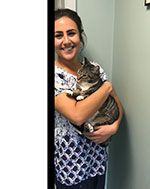 Sophia Catania
Assistant
Sophia recieved her bachelor's degree in biology in May 2017. She hopes to one day become a veterinarian. She spends most of her free time with her horse, Fritz.
IV
Full-time Assistant
She came to the clinic in the fall of 2016 from a local cat rescue. She now lives here full-time. She spends her day lounging in reception and occasionally greets clients. ​​​​​​​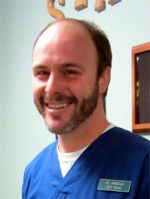 De Angelo
Veterinary Technician
De has worked at Upstate Animal Clinic since 2007. When not at the clinic De enjoys spending time with his Australian Shepherds, especially running agility.